It has been said that keeping up with animal rescue is like emptying the ocean with a teaspoon. When one group of people attempt it all on their own that certainly proves true. But when various rescue groups, donors, drivers, and event volunteers all work together we can accomplish amazing things!
Listed below are some of the entities we work with so we can keep saving dogs in our area.
---
Local Affiliations
Steele Away Home – Canine Foster and Rescue
A foster home based rescue established in September 2016 and located in Newport, TN. Each of their rescue dogs are cared for by a loving foster family as they help them on their journey to a forever home. In addition to saving as many lives as possible, they also hope to bring awareness to the need to have pets spayed and neutered to stop the cycle of the homeless animals. Steele Away Home – Canine Foster and Rescue has been established in part to recognize and honor the work of Jenifer Parry Steele who has worked tirelessly since 2003 to save thousands of animals in Newport and Cocke County.
---
Cedarwood Veterinary Hospital
Cedarwood has been our family veterinarian for years. They began providing services to Steele Away Home in June of 2017. P.M.F.C. has provided rehab/recovery care to orphaned dogs brought to Cedarwood for emergency medical attention. NOTE: Cedarwood is not a non-profit, but donations made on Piney Mountain Foster Care's account at Cedarwood are tax deductible under our 501(c)(3) status.
---
City of Newport Animal Control

N.A.C. runs a limited "shelter" and does accept owner surrenders from residents of the city only.  They do adopt out these surrenders and unclaimed stray animals that are picked up and brought to their holding facility. They also work with several local rescues to save the unwanted animals.
P.M.F.C. works with some of those rescues and has provided short term foster care to some NAC dogs and day-camp training classes to select inmates at N.A.C. in hopes of getting them accepted by Universal K9 which trains pit bulls as police dogs.
---
The Friends Animal Shelter

The Friends Animal Shelter is now a no-kill shelter that accepts and adopts out all types of dogs and cats regardless of age, breed, or size from Cocke County residents.  They do not euthanize for space in this facility, instead, they seek out all possible ways to put their animals into safe, loving homes.
PMFC and Steele Away Home have had an on-and-off relationship with this facility over the years due to changes in management and policies.  As of early 2019, things have straightened out again and we are working with them to help save lives.
---
C.A.R.E.
Companion Animal Rescue & Education is an open admission animal shelter in Jefferson City TN.
P.M.F.C. fosters heartworm positive C.A.R.E. dogs during treatment and we have pulled a number of dogs from there who were in danger of euthanasia or were too stressed by shelter life to survive there.
---
H.E.A.R.T.S.
H.E.A.R.T.S., LLC (Hopson Express Animal Rescue Transport Service) is committed to safely and lovingly transporting animals from rescue groups in the South to their new families in the Northeast.  This is USDA licensed transport founded by husband and wife team, Jason and Amanda Hopson.  Their goal has been to create a transport service that we would feel confident in putting their own fosters on to travel to their anxiously awaiting homes.
---
Humane Society of Jefferson County
Doug worked for H.S.J.C. for the first half of 2017 as a Kennel Technician.  While in their employ he personally pulled three dogs who were endangered: Josephine (who we ended up adopting), Julian (who became a Steele dog after his recovery), and Buddy the Oldie Goldie (who we placed directly with Tennessee Valley Golden Retriever Rescue).
---
Bright Hope Animal Rescue
Is a 501(c)(3) charity in Green County TN founded on July 4, 2008.  Their mission is to reduce the number of euthanasia's by their local Animal Control Facility. They promote spaying and neutering programs by educating their community, rescue animals from Animal Control, care for them, vet them and provide them with loving, forever homes through their adoption program.  They are advocates for legislation of mandatory spaying and neutering laws
Web Site
Facebook
---
Nationwide Affiliations
We work with the following entities to find forever homes for the dogs we rescue locally.
3 Hearts 4 Paws Animal Rescue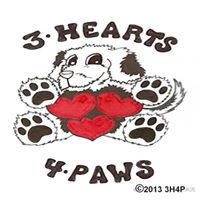 A New Jersey non profit organization comprised of volunteers who give selflessly and open their hearts and their homes, as a stepping stone to the permanent home every rescue animal dreams of. They are not a shelter: each of their rescues are cared for in the warmth of their foster homes, as they help them on their journey waiting for the place they can call their own. This is a frequent destination for The Shelter's Rolling Rescue van.
---
A Pathway to Hope
A foster based rescue in Northern, NJ dedicated to the rescue, rehabilitation and adoption of abandoned dogs and cats, with a focus on special needs cases, south to north rescue of northern breed dogs, local rescue of stray cats and all breeds of dogs and community outreach to further the cause of rescue.
---
Animal Rescue Network of New England (ARNNE)

Their mission is simple: To create a unified network of shelters and rescue organizations throughout New England, all working together for a common good.  It is common, everyday practice to have to kill dogs and cats in an over crowded shelter to make room for incoming animals.  Meanwhile in another shelter across town or across state borders, there are no dogs available for adoption.  An opportunity to save lives!
---
Eleventh Hour Rescue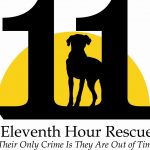 A volunteer based, non profit, 501(c)(3) organization that literally saves dogs and cats from death row.  They rely on the generosity of volunteers to provide loving foster homes for dogs and cats pulled from death row in high-kill shelters.  Without you, they couldn't do what they do, and that is to simply give them a chance.  Without you, those animals don't stand a chance.
---
FOWA Rescue

Friends Of Wayne Animals, Inc. is an all volunteer 501(c)(3) rescue organization based in Wayne, NJ.  They are dedicated to the welfare, sheltering and placement of homeless animals. They are committed to educating the public about the humane treatment of animals, preventing animal cruelty and overpopulation and promoting animal welfare.  This is a frequent destination for Steele Away Home's rescue van.
---
Fur Friends In Need

A charitable animal rescue, adoption organization servicing Monmouth County, NJ and Staten Island, NY. Their main focus is to find homes for the homeless animals in their care, and to educate the public on the importance of spay/neuter of pets in order to reduce the number of unwanted animals who end up in shelters. F.F.I.N., also believes in trap, neuter and return of feral cats who have a responsible caretaker. They are an organization looking to expand foster care homes in order to care for the many animals in need. All of the animals in their care are spay/neutered and receive love, food, shelter and medical care as needed, until a loving forever home is found.
---
Lucky 7 Dog Rescue
EST. 2015 in Green Bay, WI, their mission is "Uniting humans and animals through education, adoption, and volunteerism."  They envision a safe world for animals and the humans who love them.  They value community, transparency, and knowledge.
---
Old Friends Senior Dog Sanctuary
O.F.S.D.S. is a rescue service dedicated to senior dogs because senior dogs, especially those with medical problems or disabilities, face a much greater chance of euthanasia at shelters than younger dogs because it is difficult to find adopters for them due to their shorter additional life expectancy and unknown veterinary costs.  They house some in their facility/home and Forever Foster some to volunteer foster homes within a 100 mile radius of their facility.  PMFC is too far away to provide foster care for them, but we do support them financially and can occasionally help out with transporting dogs to them from a rescue situation.
Web Site
Facebook
---
Pawsitively Purrfect Rescue
An all volunteer organization dedicated to helping neglected and abandoned dogs and cats in the Carbon, Schuylkill, Northampton, Lackawanna, Susquehanna, Luzerne, and Philadelphia areas of PA. It is their mission to rescue and re-home abandoned and neglected dogs and cats. To provide a loving and caring environment while within their care. To provide a positive adoption experience as well as training and educational resources and to encourage responsible ownership.
---
Peyton's Place Animal Rescue
Peyton's Place Animal Rescue is dedicated to rescuing small domesticated animals that come from a variety of situations, be it a kill shelter, partner rescue group or an individual that can no longer care for their pet. They are committed to ensure animals that come into the group are fully vetted and have clean bills of health before finding them the best possible home. Peyton's Place is a registered 501(c)(3) non profit. They do not take salaries: every dollar goes to the animals.
---
Rawhide Rescue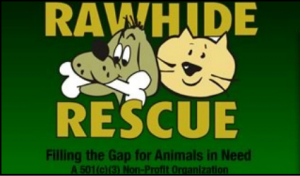 Rawhide Rescue, a 501(c)(3) tax-exempt organization founded in 2001, serves the needs of homeless dogs by providing loving and expedient rescue, foster homes and placement with a great measure of compassion and through teamwork with other rescue groups and shelters. Rawhide Rescue does not run a shelter but uses a network of loving foster homes to house the animals awaiting adoption. Visits with animals in their care is by appointment or at adoption events.
---
S.A.V.E.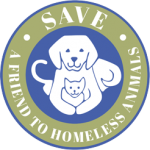 Founded in 1941, S.A.V.E. is an independent non-profit animal shelter dedicated to protecting the health and welfare of homeless companion animals in the greater Princeton NJ area. Through six core programs of Rescue, Shelter, Health and Welfare, Spay/Neuter, Adoption, and Humane Education, S.A.V.E. focuses on the rehabilitation and successful placement of treatable and adoptable animals. S.A.V.E. endeavors to build, foster, and strengthen the human-animal bond.
---
Tennessee Valley Golden Retriever Rescue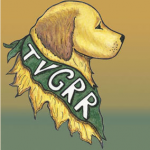 T.V.G.R.R. is a non-profit organization 501(c)(3) which relies totally on donations from adopters, friends, family, and all Golden lovers. Each year TVGRR places approximately 150 Goldens and Golden Mixes in forever homes; which equates to approximately 2,700 dogs rescued since 1997.
---
.