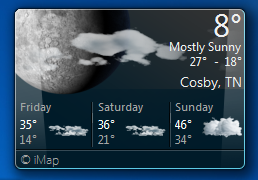 It is bitter cold this morning. Of course that is "bitter cold" for Tennessee, other places might find this a pleasant respite. Or maybe not: Billings Montana is showing 34° this morning!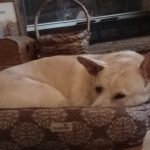 When I got up: around 4:00 AM, Blondie followed me out to the living area and curled up in the small snuggle bed to doze. She was not sleeping soundly because if I got up to get coffee or retrieve a book her eyes would pop open and track me until I settled into my chair once again. She didn't move otherwise, but she was monitoring me while I studied.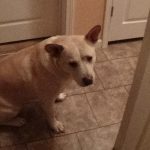 When I'd head down the hall to the bathroom she'd hop up and follow. She sat outside the door, then follow me back to the living area and her snuggle bed when I turned again to my books.