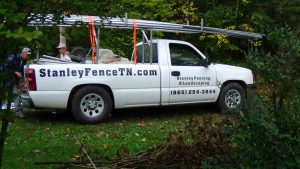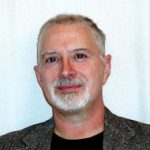 For the past three days we have been hosting an installation crew from Stanley Fencing Inc. in Sevierville TN. In a previous post I described what we hoped to do and asked for help with the cost: we just didn't have enough to cover the cost – and we want to get it done before winter.
The response was heart-warming. A batch of fellow dog lovers stepped up and offered generous gifts. In just 5 days following the posting of our request, we had covered our deficit and had scheduled the fence company to do the installation. They started work on Wednesday and got all the posts in and some of the top rail on.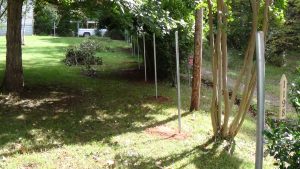 On Thursday they came back to hang the chain-link and install gates. They ran into a couple of Oopsies: and an opportunity to show off their customer service.
The fella who counts out parts and bags them up for each job shorted the job 10 tension straps, so they cannot properly install the final run of mesh. Their business is too far away to have these guys go after more.
The fella who welds up gates made one too small and it doesn't fit. This will take some time, so they would have to come back again anyway: might as well do it all in one trip.