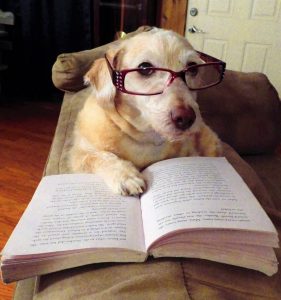 Read any good dog books lately?  That could be a book about a dog, or a book about training dogs, or a book about cooking for your dog, or a book written by a dog.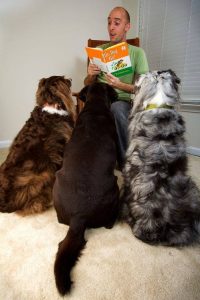 If you've found a good dog related book, leave a recommendation below (as a reply).  Leaving a link to where you can buy the book is fine.  If you'd like to do a book review, we'd be happy to publish it.  We are particularly seeking dog related book reviews written by kids.
We're working out some exciting things for the future of this page, so check back once in a while.
This page is sponsored by our friends at Our Place, 115 Cricket Hollow Rd, Cosby TN.  Be sure to check out their dog books corner.  And have a cup of their excellent coffee while you browse their bazillions of books as well as the eclectic mix of gifts and goodies.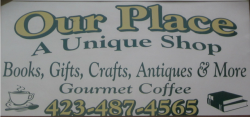 Please Note: if you are new to our web site, our anti-spam guard dog will hold up posting of your very first comment.  Once you are given the thumbs up, all future comments will post right away.  You do not need to register to comment.