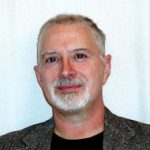 After seeing Marie off to work I left Blondie Bear and Cochise on guard at the house while I went to spend some time with Babes and Smokey, our foster dogs. After that I went to do the daily gardening chores. There wasn't much of that to do and it didn't take long. When I was done with that I considered getting back to work on our deck/boardwalk project. This is a large project I've been working on for months, but had to interrupt to build a couple of items that were ordered.
It was a nice cool morning. I scanned the skies: partly cloudy, they were fluffy and white, not gray and ominous, and there was enough blue showing through to be encouraging. It should be a good day to work outside; at least for a while.
B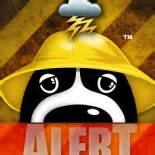 ut Blondie and Cochise both were insistent that it was going to rain and they wanted to go inside NOW. The weatherguessers said rain was possible later in the day: I should have at least 5 hours to work before that. But they are often wrong, the dogs are generally right. The workshop is a good 200 feet away from where I would be working. Do I dare drag tools and lumber over from the shop to work out in the open? MMMmmmmm … I don't think so.