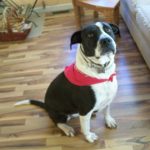 There is a buffer zone between our "yard" and the tree line above the yard.  HairyFace calls that buffer zone 'Copperhead Country' because he is more likely to encounter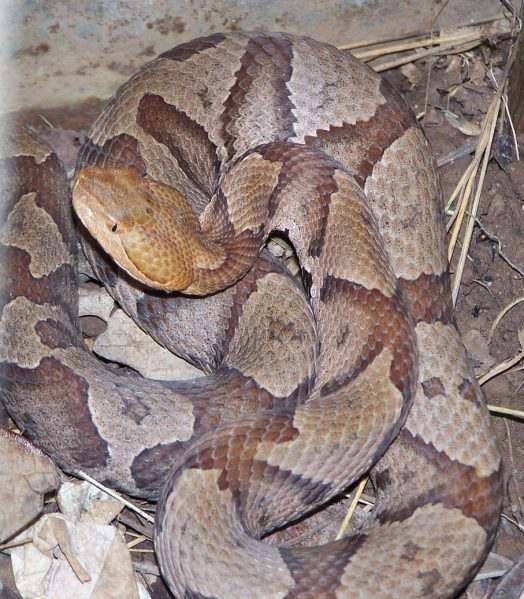 Copperheads (and other snakes) here than anywhere else; other than up in the virgin forest. This area is sloping, has a few scattered trees, the ground is covered with dead leaves (Copperheads like dead leaves because their coloring provides the perfect camouflage), and fallen branches. The ground is littered with big rocks, boulders and outcroppings. All make a great playground for snakes.
One afternoon HairyFace announced that he was headed up into Copperhead Country to do some bush-whacking. That's like weed whacking, but includes saplings and honeysuckle vines along with large weeds. I told him he needed to stay as far away from snakes as possible. I was once bitten, repeatedly, by a Copperhead and spend a day in the doggy hospital and many weeks of recovery. It's not fun, it is best to just stay away from them!