Originally published: April 6th, 2017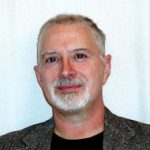 I've been working at the Humane Society in a neighboring county for about a month and a half. It's hard work in a couple of ways. A large part of what I do is cleaning up after the animals. There is a lot of work to do and it has to be done before they open to the public, so it is fast paced work as well. It's physically demanding and I come home tired.
It is also psychologically hard. I like working with the animals. I know I should not get attached because most of them will not be there long: they'll be adopted or sent out on rescue. Keeping them around a long time is actually bad because this is (of necessity) a kill shelter, although they work hard to keep euthanasia to a bare minimum.
When I started working there, there was a little pit bull named "Freddie". He was bright, and friendly, and even as a new employee he never objected to my coming into his pen to clean or work with him. He was obviously a favorite with all the staff. Everyone loved Freddie. He looked a bit like Gator, one of my foster dogs at the time.
We put Freddie down last week.