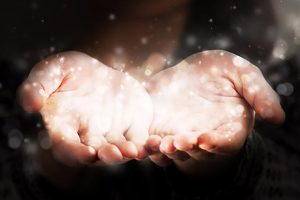 As a small 501(c)(3c) Public Charity, Piney Mountain Foster Care depends on the donations of private individuals and small businesses more than any other source.  These donations to our General Operations allow us to buy nutritious food, healthy snacks, and provide comfortable and safe accommodation to our foster dogs.  Donations to The Julian Fund pay for needed veterinary care.  The Improvements Fund allows us to expand and improve our facilities so we can do more for the abused and neglected dogs of our region.  If a particular dog has touched your heart, you can also sponsor the care of that particular dog.  This would include medical care and their room & board expenses.
Your gift can be made as a one-time donation or you can, in most cases, choose to make it a monthly Sponsor donation, automatically billed to your credit card or PayPal account.  Even a small amount coming regularly is a tremendous help!
Everyone involved with PMFC is a volunteer, no donated funds go to salaries or benefits.  Everything you give goes to caring for the dogs.
Ways to Give
If you'd like to help support Piney Mountain Foster Care, there are several ways to give.
PayPal Donate buttons on our web site allow you to pay with a PayPal account or a credit/debit card.  Most of these allow you to select a program and choose to make it monthly gift or a one-time.  A special button on the Julian Fund page places those donations into a dedicated account for veterinary expenses.
Amazon Smile is a way to support us at no cost to yourself.  Just  tell Amazon.com to support us as you shop and they will set aside a portion of THEIR profits from your purchase to be given to us.
Send A Check to Piney Mountain Foster Care, 1198 Piney Mountain Rd., Newport TN, 37821.  Please note if you want it used for a specific purpose.
Cash or Goods.  If you are local, or will be in the area, we are happy to meet you and accept a cash donation or goods such as blankets, collars, leashes, dog beds, toys, and other items we use and need because they get used up.
Our Wish List on Amazon.com allows you to select and purchase an item we need and have it sent to us.  These products have been selected as things we are always in need of.
Buy Our Stuff.  We offer a variety of products for sale, from our world famous Peanut Butter Dog Treats, to Artistic Note Cards, to Tees and Sweatshirts.  New things pop up all the time.  Subscribe to our newsletter to be notified of new merchandise.
Giving Your Time.  For a more personal approach to helping, you can help us by giving time.  Time spent helping to clean and fix-up, time to bathe dogs and trim nails, even time spent playing with a dog helps to socialize them to a wider variety of people.  See our Service Projects page for details.
Our Donors
We could not continue doing what we do without the kind support of people like you.

Among our kind donors and honorees are:

Andrea Schaffer Rousso

Angela Chang

Angela Husky-Grooms

Animal Rescue Network of New England

Ann Sheridan

Annie's Pork & Beans Store

April Louise Gilliland

Barbara Morello

Benny LaFleur

Betty Coffey

Brian & Mary O'Hare

Candy Boney

Carla Chambers

Cathy Corrado

Cedarwood Veterinary Hosp.

Dave & Kim Bittinger

Dave Duvall

Dawn Boyce Morgan

Debbie Gann

Debbie Zmich

Deborah Hilton

Debra Sollito

Dianne Grigsby Burrow

Donna Thurman

Doug Bittinger

Foust Screen Designs

Friends Animal Shelter

Garen Blanchard

George Phillips

Helen Caudill

Helen Malone Duvall

Heather Zanolli

James & Christine Bedell

Jamie Watts

Janella Carpenter

Jenifer Steele

Jenkins Chapel Church

Jennifer Flockheart

Jim & Ruth Bowles

John Kaprocki

Joyce O'Hare

Karl Lewanski

Kathy's Grooming Parlor

Kayleen Elliott

Kevin Packwood

Kristina Dawson

Laurie Timmermann

Linda Daniels

Lynn Kaprocki

Marcie DiPaola

Maria Signore

Marie Bittinger

Marie Figueroa

Mary Farrington-Brown

Mary Todd Beam

Melody Banks

Meryl Sheridan

Michael Racioppi

Mike Brannon

Mike Wegner

Our Place

Pamela Knudson

Pascal Robin

Phil Patrinicola

Richard Bittinger

Robert Gann

Robert Rousso

Sam & Cathie Mascato

Sam Cornet

Sandra McDonald

Sheryl Berge

Smoky Mountain
Home Health & Hospice

Sophy Sedarat

Susan Donovski

Tammy Francis

The Groom Shop

The Merrills

Tim Holt

Tracy Ray

Valarie Packwood