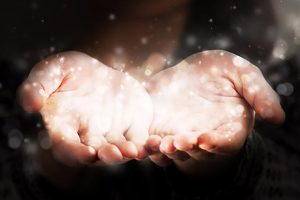 As a small 501(c)(3) Public Charity, Piney Mountain Foster Care depends on private individuals and small businesses who are willing to join us in our mission. By donating to our General Operations you buy nutritious food, healthy snacks, provide comfortable and safe accommodation, and needed veterinary care to our foster dogs. By supporting the Improvements Fund you expand and improve our facilities so we can do more for the abused and neglected dogs of our region. If a particular dog has touched your heart, you can contribute to the care of that particular dog.
Your gift can be made as a one-time donation or you can choose to make a monthly Sponsor donation, automatically billed to your credit card or PayPal account. Even a small amount coming regularly is a tremendous help!
Everyone involved with PMFC is a volunteer,
no donated funds go to salaries or benefits.
We are 501(c)(3) – EIN: 84-3593563

Other Ways to Give
If you'd like to be part of Piney Mountain Foster Care, but can't give funds right now, there are several other ways to support us.
Amazon Smile is a way to support us at no cost to yourself. Just tell Amazon.com to support Piney Mountain Foster Care as you shop and they will set aside a portion of THEIR profits from your purchase to be given to us.
Goods. If you are local, or will be in the area, we are happy to meet you and accept goods such as blankets, collars, leashes, dog beds, toys, and other items we use and need because they get used up.
Giving Your Time. For a more personal approach to helping, you can help us by giving time. Time spent helping to clean and fix-up, time to bathe dogs and trim nails, even time spent playing with a dog helps to socialize them to a wider variety of people. See our Service Projects page for details.
Wish Lists. We maintain wish lists at the businesses below that allow you to select and purchase an item we need and have it sent to us. These products have been selected as things we are always in need of.
Amazon.com Charity List for commonly used, most needed items.
Amazon.com Wish List for bigger, non-consumable items.
Kuranda Dog Beds (recommended by Spots.com)
Acknowledging Our Recent Donors
DS
AZ
I pledged $100 towards King Arthur vetting. will use pay pal now instead of calling Cedarwood vet Jan 19. hope it's ok.
NS
NS
DS
SY
DS
NS
KH
DS
DH
Doug and Beverly Hastings
$5.00
JP
Please allocate to Baby's (Bae Bae) medical care.
Business/Corporate Partners