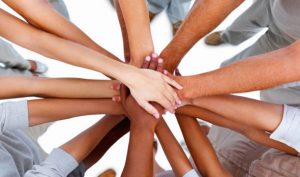 Giving to charity does not have to be in the form of money or goods.  You can give of your time, if that's what you have available to give.
The Projects
Opportunities to help range from socializing the dogs through play and grooming to general cleaning and maintenance of the facility and play yard, to the occasional major construction project.  Specific needs at the moment include:
We have two dogs who are especially in need of socialization.  It is imperative to have fresh faces come visit.  You may need to invest some patience to gain their trust, but that's what it is all about: teaching them to trust humans again.  Doug deep-cleans kennels between 10:00 am and Noon Monday through Saturday.  Each dog is evicted from their room while it is being cleaned.  This is an especially good time for play and training — if someone is available to do that.
Help in keeping the kennels in good repair and property maintained is always welcome.  Much of this is yard work.  Some is general sprucing up of the buildings.
Previous construction (and deconstruction) projects have left some materials set aside for clean-up later.  It's later.
Want to help?
Tell us a little about yourself.