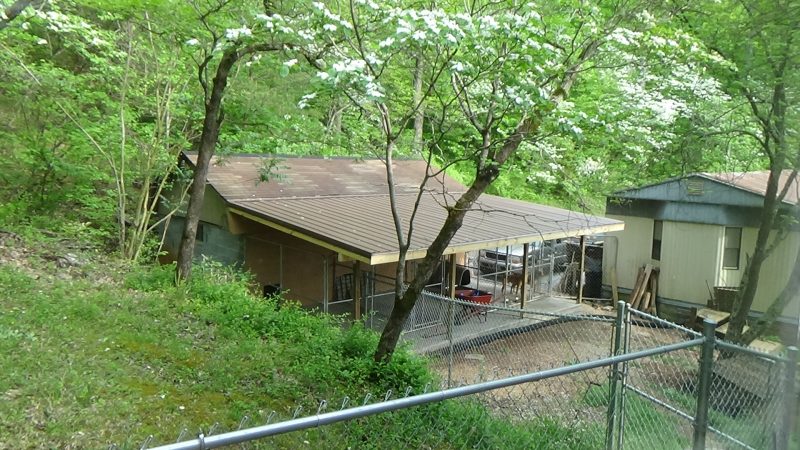 Piney Mountain Foster Care is a small non-profit, all volunteer kennel facility located on 5 acres of mountainside property in Edwina Tennessee. We got our start in 2012 by caring for dogs going through heartworm treatment.  We still do this and other medical care when there is a need.  We also work with dogs with behavioral issues.  And we are delighted to work with well-adjusted, healthy dogs who just need a break in life.
Our Mission
Our primary mission is to rescue dogs from kill shelters.  Many need health care.  Most need training.  When adoptable, we work with and through other rescues around the nation to find the dogs quality forever homes.  See the Canine Rescue Partners page for details on these.
Our Facility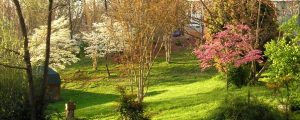 Our facilities include a 1/3 acre fenced play yard, 8′ x 10′ chain link kennels on a raised concrete slab with perimeter drains, under a proper roof, with dog houses and raised beds for nice weather accommodations, and a heated bunkhouse with an assortment of crates for foul-weather and short term accommodations of non-housebroken dogs.  Each dog gets 3 to 5 play/training sessions each day when they are allowed to run, play, and train in our large, fenced yard.  The kennels are cleaned each time the dog is let out, to keep their "rooms" pleasant and sanitary.  We normally have eight dogs in residence at a time.
Our Programs
To keep the facility maintained and provide food and care to our residents, we depend heavily on our generous donors. Donors may choose to offer general support or select a specific project or program.  These include:
The Julian Fund: raising money to pay for veterinary bills of neglected and abandoned rescue dogs.
The Kennel Fund: funds earmarked for expansion and upgrades of our kennel and play yard facility.
Sponsor a Dog: If you would like to sponsor the care of a specific dog.
General Operations: Choose this to allow us to apply your donation to whatever is the greatest need.
Please consider becoming a monthly sponsor.  Use the DONATE button below, enter an amount of your choosing, and tick the "make it a monthly donation" box.
NOTE: No one here receives a salary or benefits of any kind.  All money donated to Piney Mountain Foster Care is used to provide care to the dogs.  We are not yet a 501(c)(3), but are working on that.
Foster Dogs Past & Present
Below are photos, names and residency dates of our fosters.
Most dogs get a Notes On A Rescue Dog page that offers photos and video of that dog interacting with people and other dogs as well as descriptions of their personality, habits, and progress in training. As adopter Debra Solitto told us, "I have read your blog about Julian many times. It was posted by Meryl on the Fur Friends in Need Facebook page. That blog and the videos of Julian are the main reason that we pursued this adoption. After I met Julian at the adoption event and saw those videos, I knew that I had to have this dog". We encourage rescues taking Steele dogs to link to the page related to that dog and use it in finding them a forever home.
| | |
| --- | --- |
| If you enjoy our pupdates, Doggy Tales, and educational articles consider subscribing for notices when new pieces are posted. It's painless and you can unsubscribe any time you want. Your e-mail address is used ONLY to deliver these notices. | |
Save
Save