Originally published July 14, 2015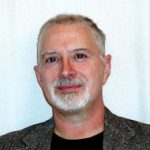 Heartworms are a serious threat to dogs. The heartworm larvae are carried and transmitted by mosquitoes: mosquitoes are everywhere, even in our home at times. Keeping your dog from being bitten by a mosquito is almost impossible, therefore heartworm prevention is important to keep the heartworm larvae from developing in your dog's blood stream.
Heartworm prevention medications can be pricey since they need to be given every month, year round. One very popular brand is Heartguard: a chewable treat for your dog. It is reliable and well liked by veterinarians and dogs alike. Pet Armor is the same formula but is less expensive. If that is still too much for your budget, there is another option.