Ricky is a sweet boy. A bit shy today, but that's to be expected. The information below will be updated as Ricky progresses.
Last update: Jan 3, 2018
Base Info: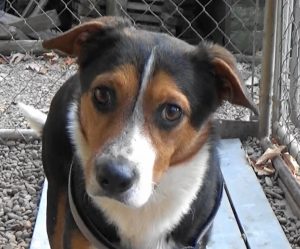 Breed: Beagle/Border Collie
Sex: Male
Weight: Approx. 30 pounds
Spay/Neutered: Yes
Age: 7-8 months (as of Nov. 2017)
General Health: Good. Up to date on all shots. HW-neg and on a preventative.
Temperament: Shy with new people. Skittish with some big dogs. Bouncy and friendly with people he knows.
History