Josephine first came to our attention when the Humane Society of Jefferson County posted an urgent plea for rescue or foster of a female beagle mix who was so terrified by the "shelter" environment that she was at risk. My wife, Marie, decided we needed to help this poor thing. After some communication through Facebook, we drove out to pick her up for fostering.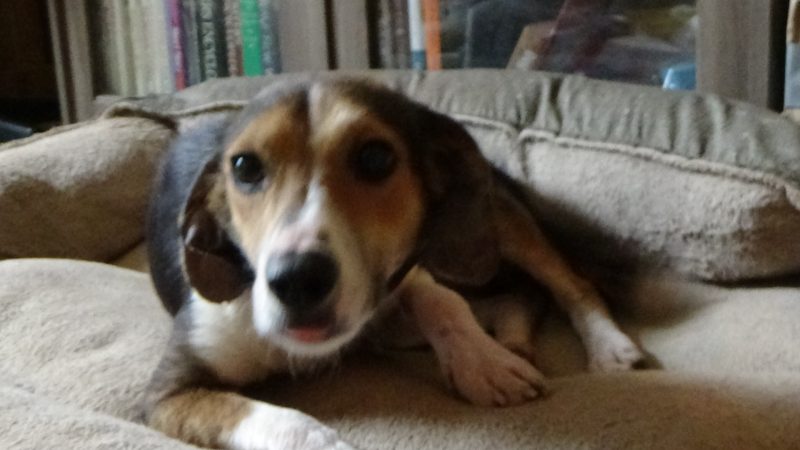 Age: Approximately 9 months (as of May 2017).
History: Picked up as a stray by Animal Control in April. She was terrified of everything. The shelter environment only made that worse. She was placed into foster care to give her a peaceful environment and to work on her fear issues.
Health: Initially, her health was quite poor: the vet wasn't sure she would survive. By the time she came here her health was much improved except for a fungal skin condition brought on by anxiety, which is being treated. She has been spayed, wormed, and is current on vaccinations.
Personality: Once she calmed down she has become a playful, spunky, silly, lovable girl. She craves attention (loves a gentle belly rub) and seeks it from people she trusts. Josie is friendly and playful with all of our dogs, even those 3 times her size! She is fearless and open with all of them.