Originally published Oct. 26, 2017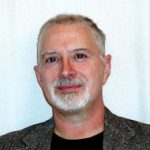 Talking about your canine friends excrement may not be a glamorous topic, but there are some things that all dog owners should be aware of and watching for. Yes, that's right: you need to be looking at your dog's poop.
Why Examine Your Dog's Poop
With dogs, as with people, what is excreted can give clues to problems that are building inside. Watching for signs of trouble as you clean up after your dog can give you warning well before severe symptoms set in. Here's what to look for:
NOTE: To be as effective as possible I have included photos. To be as inoffensive as possible, I have made the on-page photos very small. Click the photos to view them full size — or skip that if you're squeamish.