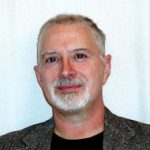 Today was bath day in the Dog House.
On our property is an old mobile home. It serves as my workshop, storage space, can be used to contain dogs; crated or not, and has an office and bathroom in it. It still has many of the comforts of home because it used to be home. When we moved out and I gutted it to be what it is today, I left the bathtub in the bathroom next to my office. That is our Dog Wash. This saves a lot of wear and tear on the tub and bathroom in our home.
Janet is going to ride The Bus (Rolling Rescue) this afternoon as she is transported out east to find her forever home. But all dogs need a bath before boarding the bus. As long as I was bathing Janet, I figured I might as well bathe all three dogs. Our two could use it too; more so than Janet actually. Janet has a penchant for getting muddy, but her fur seems to repel the dirt and she stays quite clean.