Although this young Husky looks a little rough at the moment, she is indeed one foxy lady! Even more so once I got her brushed out.
Last updated: May 18, 2018
Base Info: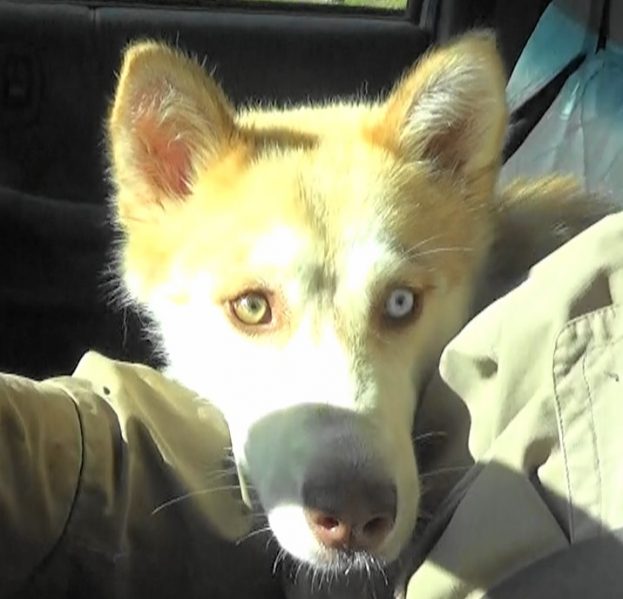 Arrival date: April 24th, 2018
Breed: Husky
Sex: Female
Age: @ 1 year
Weight: @45 pounds
Spay/Neutered: Yes
General Health: Appears healthy. Has had her vaccinations and worming. HW test was negative.
Temperament: She's SO sweet! A real snuggle-bug. Quite gentle.
History
Foxy was surrendered by her owner to Animal Control. She stated she had given Foxy away to two other families, both brought her back. That's the factual information.
I would conjecture that this is yet another case of someone adopting a Husky pup because she was SO cute, but without knowing anything about Huskies. The pup was likely raised without any training until she got big enough to become a nuisance by being her bouncy, happy-go-lucky self. Then it's "we have to get rid of this dog, she's out of control" time.
And of course: it's the DOG'S fault.
Fortunately N.A.C. recognized that Foxy would not do well in a shelter and called Steele Away Home. Jen already has her placed with a Husky rescue, I'll work with her until that transport and Foxy will find a home where her people appreciate the strong, quirky personalities of these wonderful dogs.
Foxy went on rescue transport on May 18th for adoption
Known Issues & Progress