Originally published May 18, 2015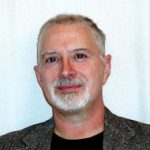 Canine Hypothyroidism is the reduced function (hypo) of the thyroid gland. The thyroid is a butterfly shaped gland in the neck, on the trachea, and makes a hormone called thyroxine that controls metabolism. When the gland doesn't make enough thyroxine, the dogs metabolism slows abnormally.
It's a common disease in dogs that can affect all breeds, but it is most often found in medium to large breeds like Golden Retrievers, Doberman Pinchers, Irish Setters, Dachshunds, Boxers, Cocker Spaniels — and bulldogs. It usually occurs in middle-aged dogs (ages 4 to 10) and neutered males and spayed females are at a higher risk, though experts are not sure why. In most cases hypothyroidism is caused by your dog's own immune system attacking his thyroid gland!