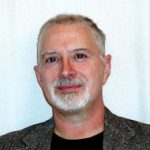 Marie and I are NASCAR race fans, so it's only natural that when I see a group of dogs racing around the yard in close formation, I think of auto racing.
We currently have three dogs who are various types of Beagle mixes. All get along splendidly in pairs: Josephine and Buddy play well together, Buddy and Angel have a blast together, Angel and Josie Bean recently started playing together as well. I have been hesitant to let all three out together because the "odd man out" factor often rears its head and causes spats of jealousy if two pair up and ignore the third. But eventually I have to try it. Would they play together as a trio, or start sniping at one another?
What broke out was the First Annual Running of the Beaglicious 300.
| | | |
| --- | --- | --- |
| | If you enjoy our updates, Doggy Tales, and educational articles consider subscribing for notices when new pieces are posted. It's painless and you can unsubscribe any time you want. Your e-mail address is used ONLY to deliver these notices. | |