Written on 04/14/2014 by Brandy Arnold in Staying Healthy, Vet's Corner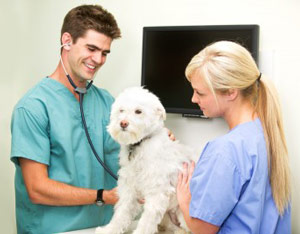 When it comes to canine heart disease, early diagnosis and timely treatment can make a crucial difference for your pet. It is necessary for pet parents like you to be familiar with the various signs of canine heart disease. This way you can bring any possible health issue to your vet's attention as soon as possible.
Symptoms of Heart Problems in Dogs
1. Coughing. This is a very frequent sign of many kinds of illness in dogs, one being canine heart disease. Minor coughs rarely persist for more than three days. If, even after a few days, your pooch still coughs or experiences other unusual symptoms, immediately seek veterinary attention.