Originally published November 29th, 2015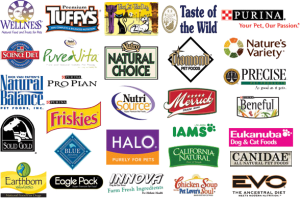 There is a bewildering array of pet food brands, and products within brands, out there to choose from. Products ranging from dry kibble, to canned, to fresh-frozen, to raw meat are available. All have some benefit, all have some risk. How do you decide which of these are best for your lifestyle and your pet's health? Here are some tips to help you wend your way through the brand maze and select the best products to consider.
#1: The Pet Food Company
Many pet owners don't trust larger pet food companies, thinking that a large corporation is by nature callous and uncaring. Smaller brands are more closely linked to their customers and likely to make better, safer products. However, statistics tell a different story.