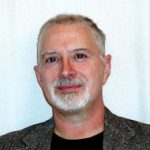 I received a Notice of Complaint today.  It came from the law firm of Dewey, Barkum, and Howe and notifies me that a complaint of animal neglect and criminal deprivation has been lodged against me.  The plaintiffs in this action are identified as "The House Dogs".
I suspect this has something to do with the recent cookie conundrum.
I also find it odd that instead of being typed neatly on law firm letterhead, this notice was written in orange magic marker on a dinner napkin.  Also, rather than being delivered by certified mail or a process server, it was rolled up and poked into the fencing down by the low-corner gate of the play yard.
However; in this ultra-liberal, do-what-you-want world, one never knows for sure.  So I began the appeasement process.
This has appeased them (most of them) for the moment, and I have extras for another round if it comes to that.
I will, however, be keeping a close eye on the Brotherhood of the Beagles.  They have been trouble before!
| | | |
| --- | --- | --- |
| | If you enjoy our updates, Doggy Tales, and educational articles consider subscribing for notices when new pieces are posted. It's painless and you can unsubscribe any time you want. Your e-mail address is used ONLY to deliver these notices. | |