Originally published Sept. 18, 2017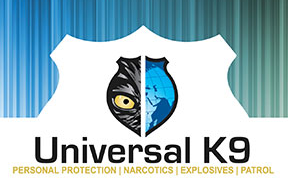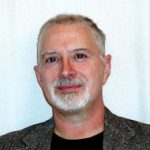 Universal K9 is a non-profit 501(c)(3) organization in San Antonio TX and Richmond VA that pulls dogs from kill shelters and rescues and trains them to work with police officers as narcotics dogs, pursuit & take-down dogs, or as dual-purpose dogs.
They also train dogs to work as business drug/explosives/weapons search dogs. These are useful in airports, jails, schools, oil fields, warehouses, trucking companies, and similar.
They have a special program for veterans on the GI Bill to attend a two week Dual Purpose Handlers course. All students who complete the course are eligible to receive a FREE single purpose narcotics or explosive dog.
Universal K9 Favors Pit Bulls
For Universal K9, pit bulls are a favored breed. Because of public prejudice, pit bulls tend to be plentiful in kill shelters. Many police departments across the nation are finding that pit bulls and Labradors are just as effective in police work as the traditional Shepherd breeds that cost them tens of thousands of dollars per dog and because they are pure-bred, tend to be prone to health issues.
To Be A K9 Candidate
Naturally, not ALL dogs are suitable for this type of specialized training. To qualify a dog needs to be able to focus and stay on task (not be distracted).
Agencies that sign up with Universal K9 to provide them with dogs need to videotape a candidate dog performing two tasks:
Drop a toy/ball into a 5 gallon bucket, the dog must take it back out of the bucket.
Throw the ball in the high grass. Hold the dog back, let him see the direction the ball is going. When the ball is half way to its landing point cover his eyes until the ball settles then then let him go hunt for it. This is not a time trial, it can take as long as it takes but the dog must continue until it recovers the toy (usually a ball) and do so with little or no intervention from its handler.
The feeder agency sends the video with information on the dog to Universal K9 and they asses the dog's suitability for their program. If accepted; Brad Croft and his, mostly military trained, staff will do all the training needed to turn that dog into a police dog, narcotics/explosives dog, or a dual purpose dog.

Through a grant from the Animal Farm Foundation, Inc., Universal K9 can offer trained dogs and handler training to qualified police departments for FREE.
Local Involvement
Marie and I were notified by Newport Animal Control that they have been accepted as a feeder agency to supply dogs to Universal K9 for training. This is particularly gratifying because it was Marie who suggested they contact Universal K9.
N.A.C. has asked that I work with their candidate pits and produce the required videotape because:
Piney Mountain Foster Care offers a better location for this assessment and training than their down-town building
I have experience and the equipment for the video taping
I'm pretty good at training/handling dogs.
These dogs will not live here. They'll continue to reside at Animal Control but will come here for "day camp" training/testing sessions.
Marie and I are not directly affiliated with Universal K9 and cannot recommend dogs to them. We are happy to help out in N.A.C.'s venture since it will save the lives of dogs, especially pit bulls, in our area. For us, it is all about saving lives.
Universal K9 Contacts
Universal K9 exists solely to save dogs to train for law enforcement and veterans. If you operate a dog rescue or animal shelter and are interested in becoming a feeder agency, give them a call (210) 858-6830 or email info@universalk9inc.com and request information on joining their network.
---
| | | |
| --- | --- | --- |
| | If you enjoy our updates, Doggy Tales, and educational articles consider subscribing for notices when new pieces are posted. It's painless and you can unsubscribe any time you want. Your e-mail address is used ONLY to deliver these notices. | |