Originally published April 1, 2016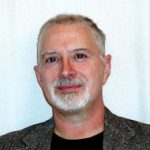 I did some toenail trimming on all the dogs yesterday. Trimming a dog's nails is a necessary part of caring for them. Sharp claws are a hazard to you and your belongings, claws that push down on the floor as they walk can be painful to your dog. For both your sakes, keep them trimmed.
Cochise is always cooperative: he's a good boy. Blondie did well too. She has gotten to where I ask, "May I have your paw" and she will lift a front paw and present it for trimming. She does expect the treat after each snip or two, but she sits still. Her hind feet are a little trickier (she's ticklish) but that went well too.
Offering treats during toenail trimming does not work for Volt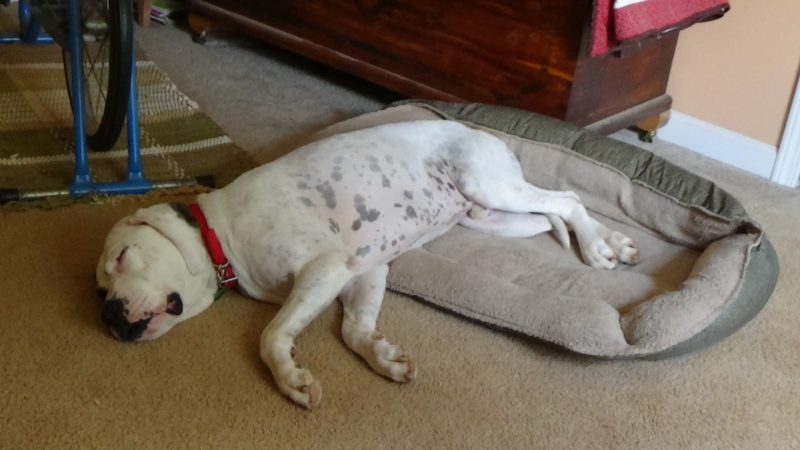 because he gets so excited by the prospect of food. I waited until Volt was napping, then sidled in with the nippers and said, "Volt … buddy … may I trim these toenails?"
Volt said, "Hmmm? What? Yeah, sure … whatever."
Volt got several treats when the session was done.
So they're all trimmed up and looking spiffy. We do this about every two weeks.
Toenail Trimming Treats
To attain even Blondie Bear's cooperation (she was once terrified of toenail trimming) I make treats by slicing hot dogs into wheels about 1/4″ thick, spreading them on a paper towel so they don't touch, and microwaving them for 3 minutes (that will vary depending on your microwave). Raw ones work too, but raw hot dog bits go bad quickly (sometimes in just hours). These cooked (dried) bits will keep for days if you want to use them in a training treat pouch. Longer if you store the pouch in the fridge when you're not using it. I learned this trick from a book about fictional dog trainer Raine Stockton written by Donna Ball.
To start with, sit down and call the dog over. When she complies, give her a treat. Let her sniff the clippers. Give her a treat. Repeat that a couple of times, so she associates the clipper with pleasure. Snip one nail, give a treat. Be firm, but don't turn it into a wrestling match. Reward her liberally with treats but only when she complies in some way. Bribery (treats before the fact) does not work on dogs: they're too smart for that.
---
| | | |
| --- | --- | --- |
| | If you enjoy our updates, Doggy Tales, and educational articles consider subscribing for notices when new pieces are posted. It's painless and you can unsubscribe any time you want. Your e-mail address is used ONLY to deliver these notices. | |