Blue and Ugg are our "outside boys". When Ugg arrived, Blue had already been here a couple of days and got lonely when no one else was outside.
When I first brought Ugg home, Blue growled at him and backed away. Maybe because Ugg is twice Blue's size, maybe because Ugg stunk, maybe because I was with Ugg not Blue. Blue likes to be the center of attention.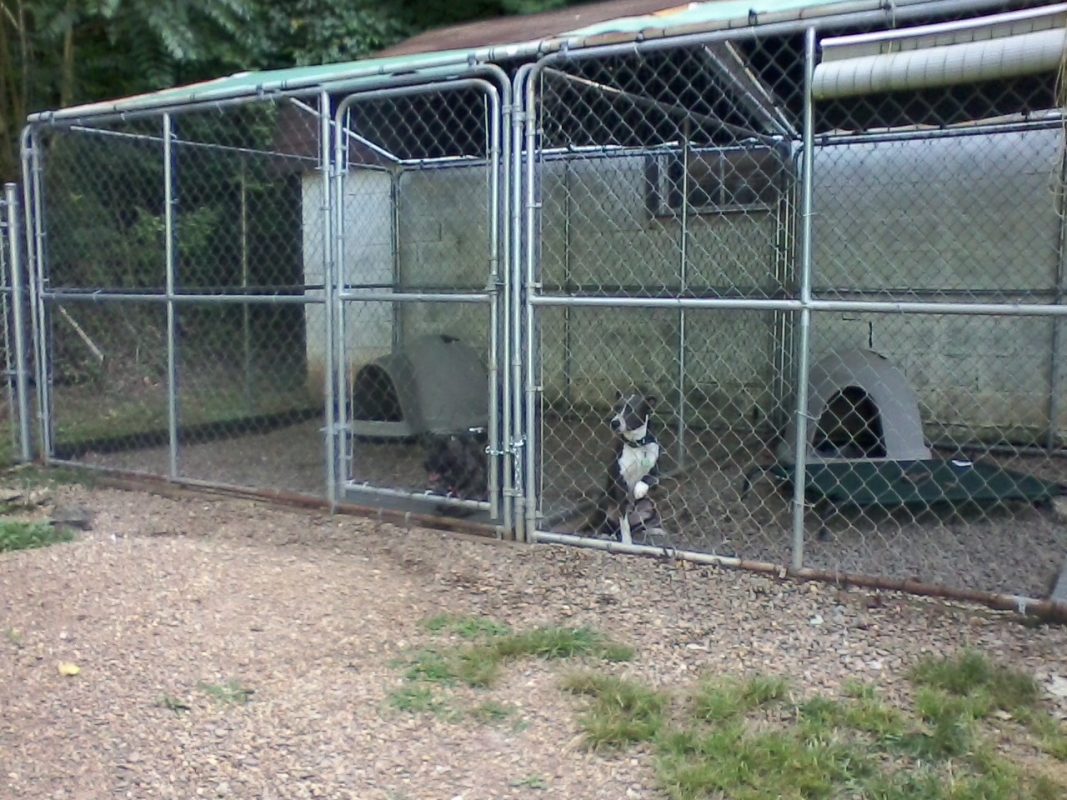 It did not take long for Blue to change his mind about Ugg and they started hanging out close to their shared wall, getting to know one another.
Blue's jealous/possessive trait kept them from playing in the yard together for several days, but we eventually got that worked out and they now enjoy spending their play periods in the yard together. They have worked out their pecking order: little Blue is the leader and Ugg is his stooge who happily follows him around like Pinky and The Brain.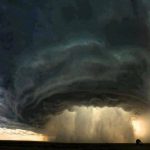 Today was a hot one, and their mid-day play time was mostly spent laying in a patch of shady grass, because that's what Blue said to do. In the afternoon we had a short, hard rain that came late enough to cool things off. Too early in the day and rain makes things tropical and sultry once the rain stops.
With the cooler temps and wet grass for the evening play session, Blue invented a new game: High Speed Follow the Leader.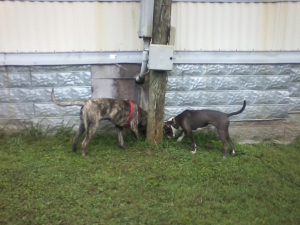 The way it worked is that Ugg would be following Blue around as they sniffed. Without warning, Blue would bolt off at a run. Ugg rose to the challenge and tried to catch up. Blue is much more nimble than Ugg, and when Ugg caught him, Blue would execute a sharp turn — which he managed, but Ugg tended to slew around in a wide turn, if he didn't lose traction all together and go down to slide on his side along the wet grass.
Blue clearly thought this was hilarious. Ugg continued to play along with the game, not appearing to be embarrassed or frustrated in the least. Indeed, he thought this was a fun game!
Blue would slow to a walk and they'd resume sniffing until Blue sprung another surprise departure on Ugg. Over and over they did this until both were winded and ready for their treats.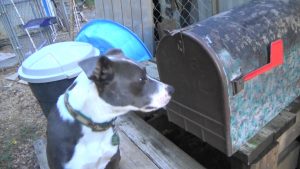 Blue indicated their readiness by going to the mailbox where I store outside treats, toys, and small equipment and nosed the door, "I'm ready for my snack, get us our cookies!"
Blue is a little bossy, but really cute. And smart!
| | |
| --- | --- |
| If you enjoy our updates, Doggy Tales, and educational articles consider subscribing for notices when new pieces are posted. It's painless and you can unsubscribe any time you want. Your e-mail address is used ONLY to deliver these notices. | |