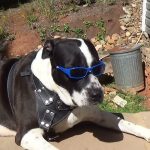 NiceLady had to go to a meeting after work tonight. It is running long and she is very late. We are hungry.
HairyFace fed Buster-Bob on time because he's not a house dog. House dogs have to wait until the Peoples eat … and we are hungry.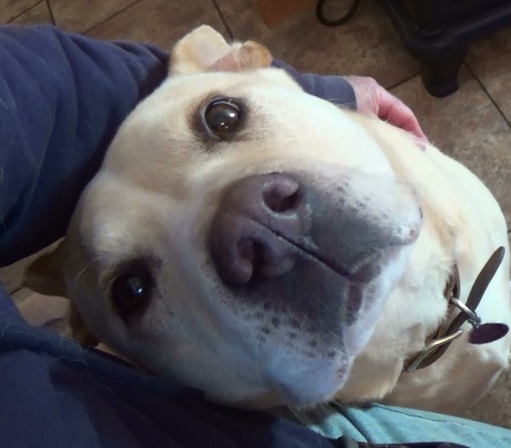 Blondie Bear and Cogdill have had their heads together conspiring to stage a coup: lock Hairy in a closet and storm the kibble room. Did I mention that we are very hungry?
I stayed out of that discussion. I won't rat them out, but I won't be in on it because I like my snuggle bed and don't want to end up sleeping in the dog house — literally.
I don't think Blondie would really go through with this, but if you don't hear from HairyFace for a while, someone ought to come check the closets.
---
| | | |
| --- | --- | --- |
| | If you enjoy our updates, Doggy Tales, and educational articles consider subscribing for notices when new pieces are posted. It's painless and you can unsubscribe any time you want. Your e-mail address is used ONLY to deliver these notices. | |