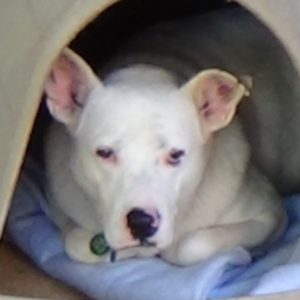 Bristol Steele arrived in August of 2015
He is a Pit Bull.
He was a good boy who'd had a hard time.  Once he was healed he was sent off through Steele Away Home.
These articles mention Bristol.  All other details have been lost in moving this web site around.
Search Results for: Bristol
Originally published November 18, 2015 Bristol has canine pneumonia. He started coughing on Sunday, by Monday morning it was a continuous thing if he got active at all. A deep, rattly cough that ended with an ejection of phlegm. No blood (thankfully), so an embolism is not indicated. I contacted our Vet Tech, Alicia. Because […]